Photo Gallery
- Page 20 of 32
November 8, 2009 : Valentin Galitovskiy and Eduardo Perez pose with 'Kiatsu Man' during seminar #3 at the Personal Kiatsu School.
November 1, 2009 : Instructor's Aikido Workshop in Portland, Oregon.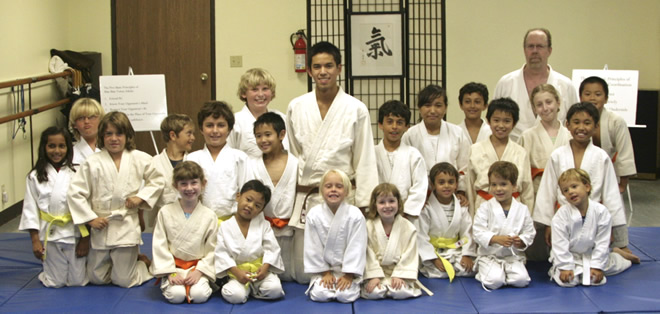 September 18, 2009 : Students in the children's Aikido class posing with Alan Nguyen prior to his departure for freshman year at UCLA.
September 17, 2009 : Children's class instructor dinner hosted by the Nguyen family.
September 12, 2009 : Personal Kiatsu School Seminar #2 held in Portland, Oregon.
August 6, 2009 : Aikido class before testing. Front row, left to right: Alan Nguyen, John Gilmore, Michael Tucker and Wilson Jacob. Back row, left to right: Valentin Galitovskiy, Akiba Chonoles, Eduardo Perez and John Nelson. Click
here
for more photos.