Photo Gallery
- Page 26 of 32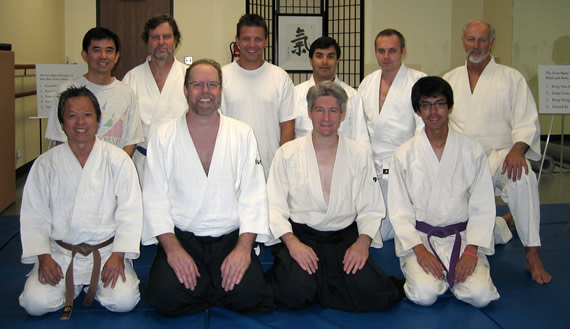 May 17, 2007 : Ki test preparation class. Front row, left to right: Dominique Pham, John Gilmore, Michael Tucker and Alan Nguyen. Back row, left to right: Jason Nguyen, Jerry Thorpe, Alex Jocovic, Eduardo Perez, Valentin Galitovskiy and Chris Belknap.
May 5, 2007 : Annual Spring Ki-Aikido Camp in Portland, Oregon.
March 3, 2007 : Personal Kiatsu School graduation ceremony for 1st and 2nd year students.
February 18, 2007 : Vancouver, BC. The Vancouver Ki Society hosted Kiatsu Seminar #5, taught by Brenda Tam Sensei (front row, center), senior instructor at the Personal Kiatsu School.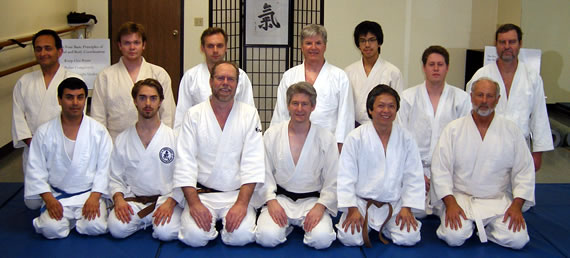 February 7, 2007 : After class with Dan Covey from Dayton, Ohio. Front row left to right: Eduardo Perez, Valentine Smith, John Gilmore, Michael Tucker, Dominique Pham and Chris Belknap. Back row left to right: Kambiz Kiasaleh, Alex Walters, Valentin Galitovskiy, Dan Covey, Alan Nguyen, Nate Bunker and Jerry Thorpe.
January 7, 2007 : Breakfast at the Original Pancake House after Misogi. Left to right : Michael Tucker, John Gilmore, Eduardo Perez and Jerry Thorpe.