Photo Gallery
- Page 29 of 32
May 5, 2006 : Children's class after Aikido testing. Congratulations to our new yellow belts! Click
here
for more photos.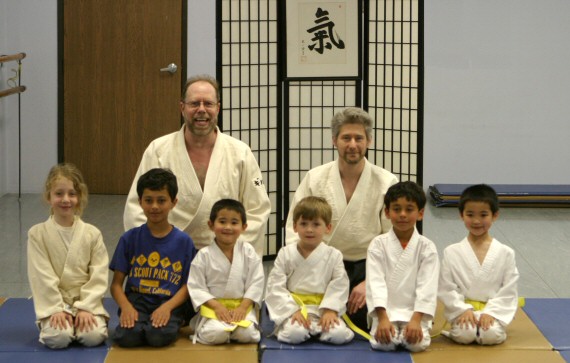 February 24, 2006 : Children's class after Aikido testing. Congratulations to our new yellow belts! Click
here
for more photos.
January 22, 2006 : Personal Kiatsu School Seminar #2 held in Portland, Oregon. Tabata Sensei and the Personal Kiatsu School instructors are in the first row. Instructors not pictured: Brenda Tam Sensei.
January 8, 2006 : After New Year's Misogi, heading for breakfast. Left to right : Mark Jason, Dominique Pham, Andrew Jason, Bo Daly, John Gilmore, Gaye Watanabe, Tom Vetter, Michael Tucker.
December 11, 2005 : Ki for Health Workshop. Left to right : Andrew Jason, Mark Jason, Eduardo Perez, Gaye Watanabe, John Gilmore, Michael Tucker. Not pictured: Bo Daly, Mary Gilbert.
September 4, 2005 : Loughborough, United Kingdom. Seminar with United Kingdom Ki Federation members.